---
---
Avengers
, assemble!
3d marvel wall lights are glittery wall lights that make each home look great and jazzy. They are best utilized as a part of walls of encased rooms and gives an alleviating shine that is engaging and satisfying during evenings.

They are best for feedings, keeping enemies under control, and simply beautifying your rooms.

These 3D marvel wall lights will enable you to see easily in dark areas. Simply put them wherever you require somewhat more light during the evening. The wall lamp "Avengers" looks spectacular, original, and most importantly with such a lamp, it is not at all strange to sleep. The bright design will be an adornment for any children's room. If you were looking for an original gift - you found it.

These elaborate night lights use a cracked wall decal to make it appear as if they're literally bursting through the wall.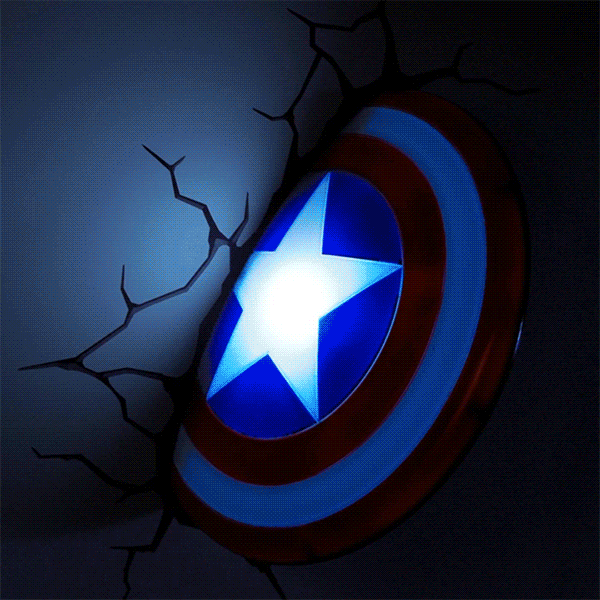 Avengers nightlights can easily be mounted on a wall in your kid's room with the help of two wall plugs and screws. These lighting fixtures are made of plastic and LED, which don't get hot or melted even after lighting up for too long.
---